Russell Ladies Long Sleeve Polycotton Poplin Shirt
£26.16inc. VAT £21.80 exc. VAT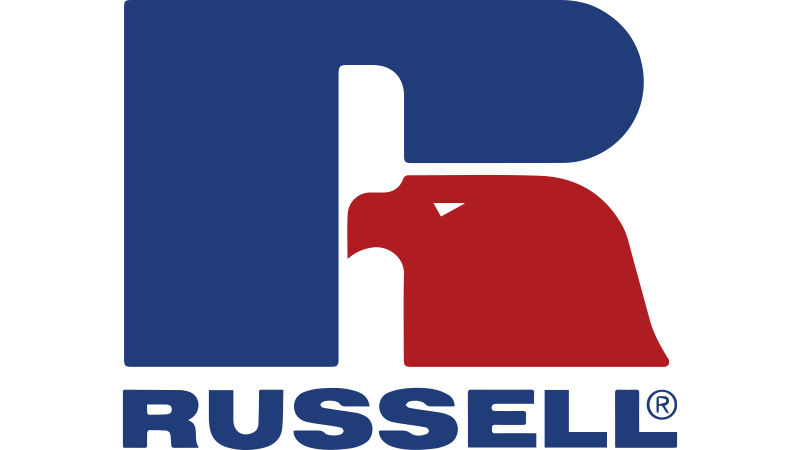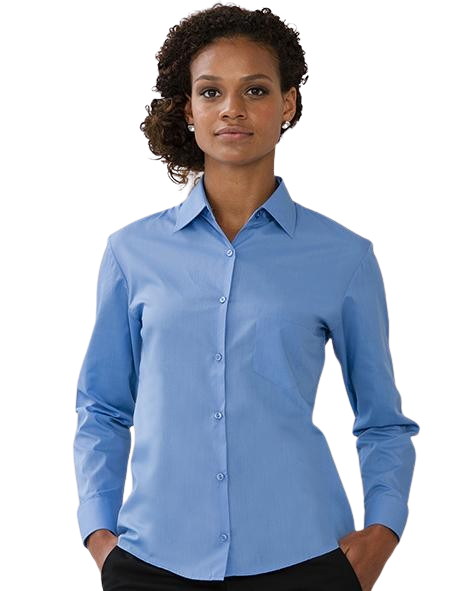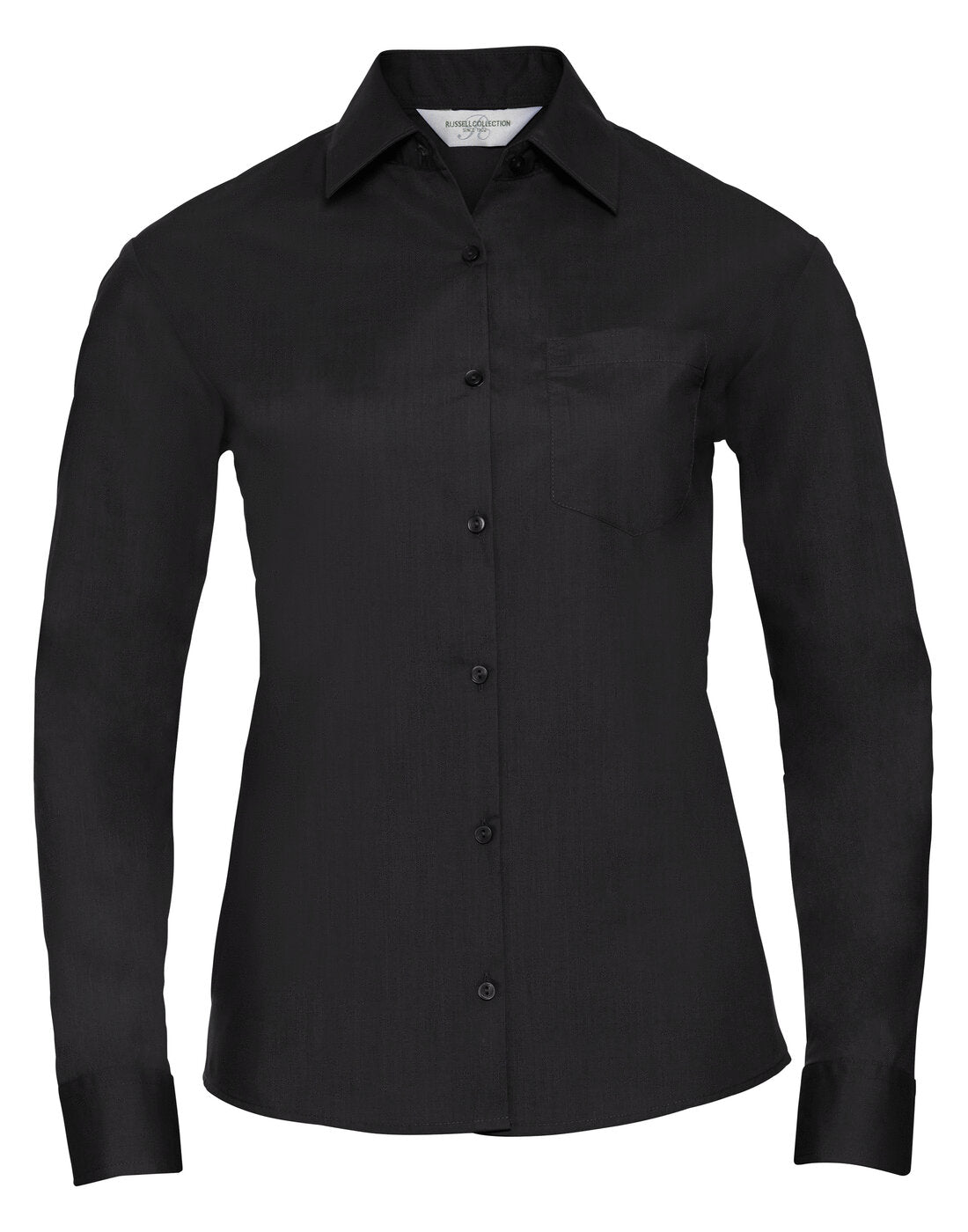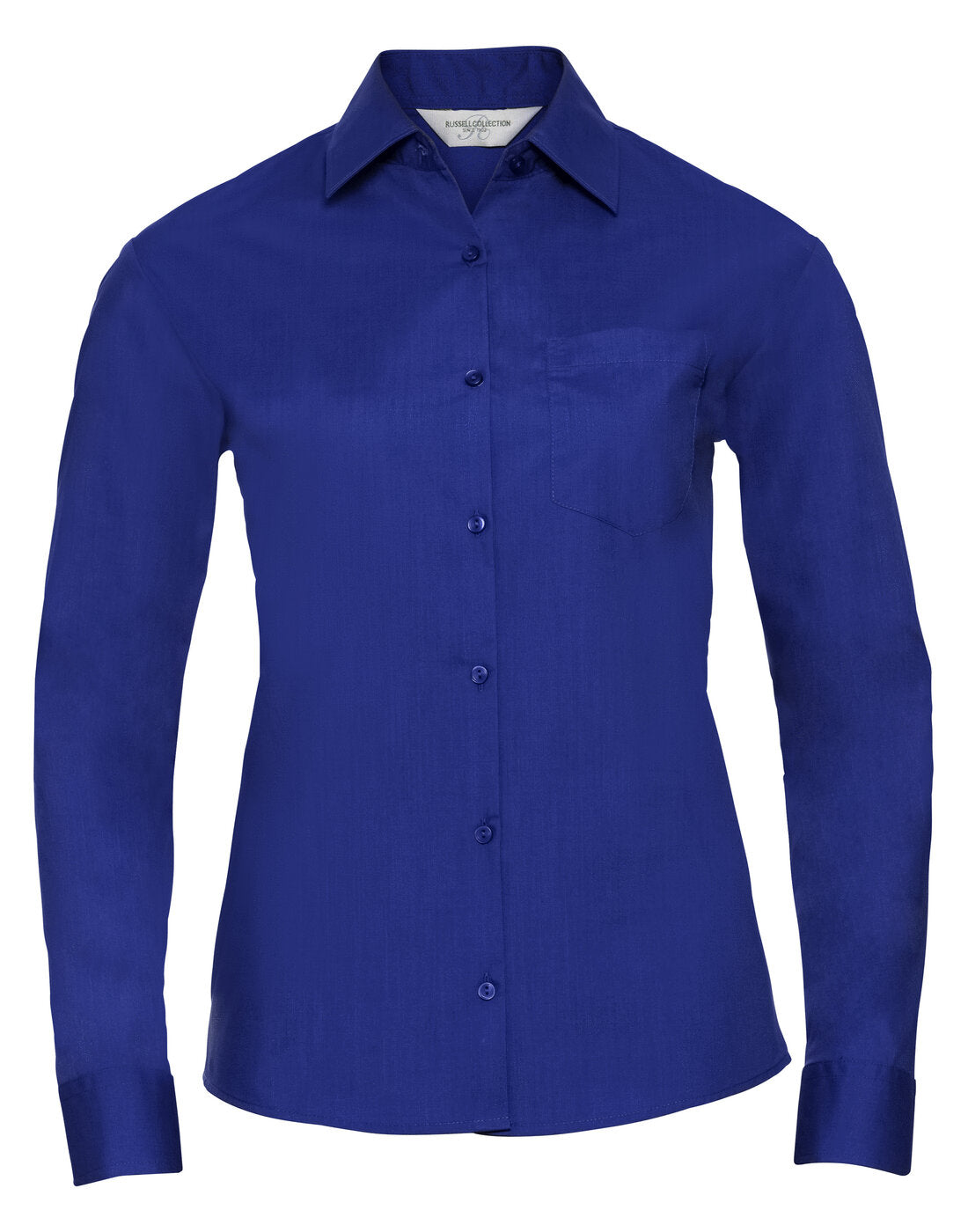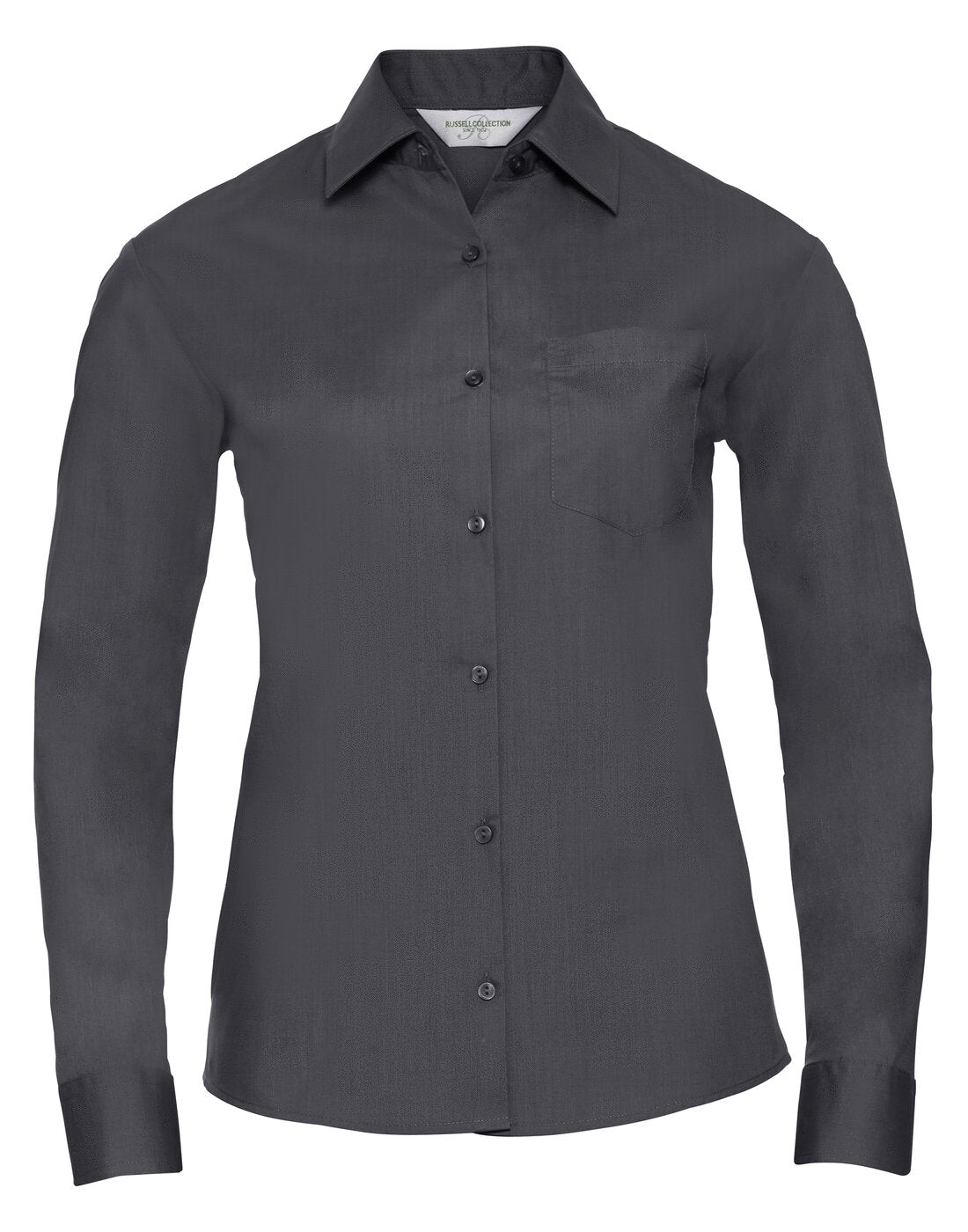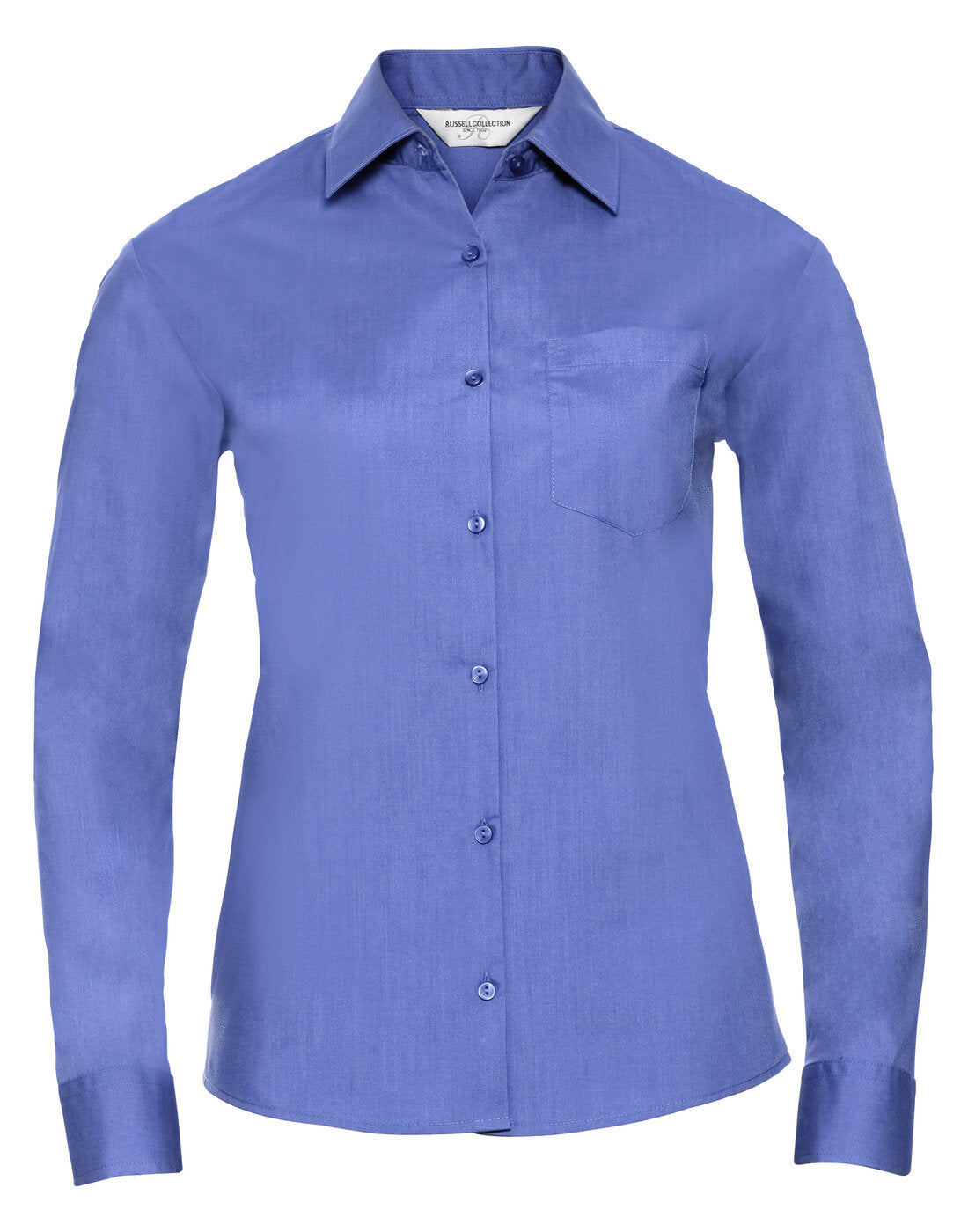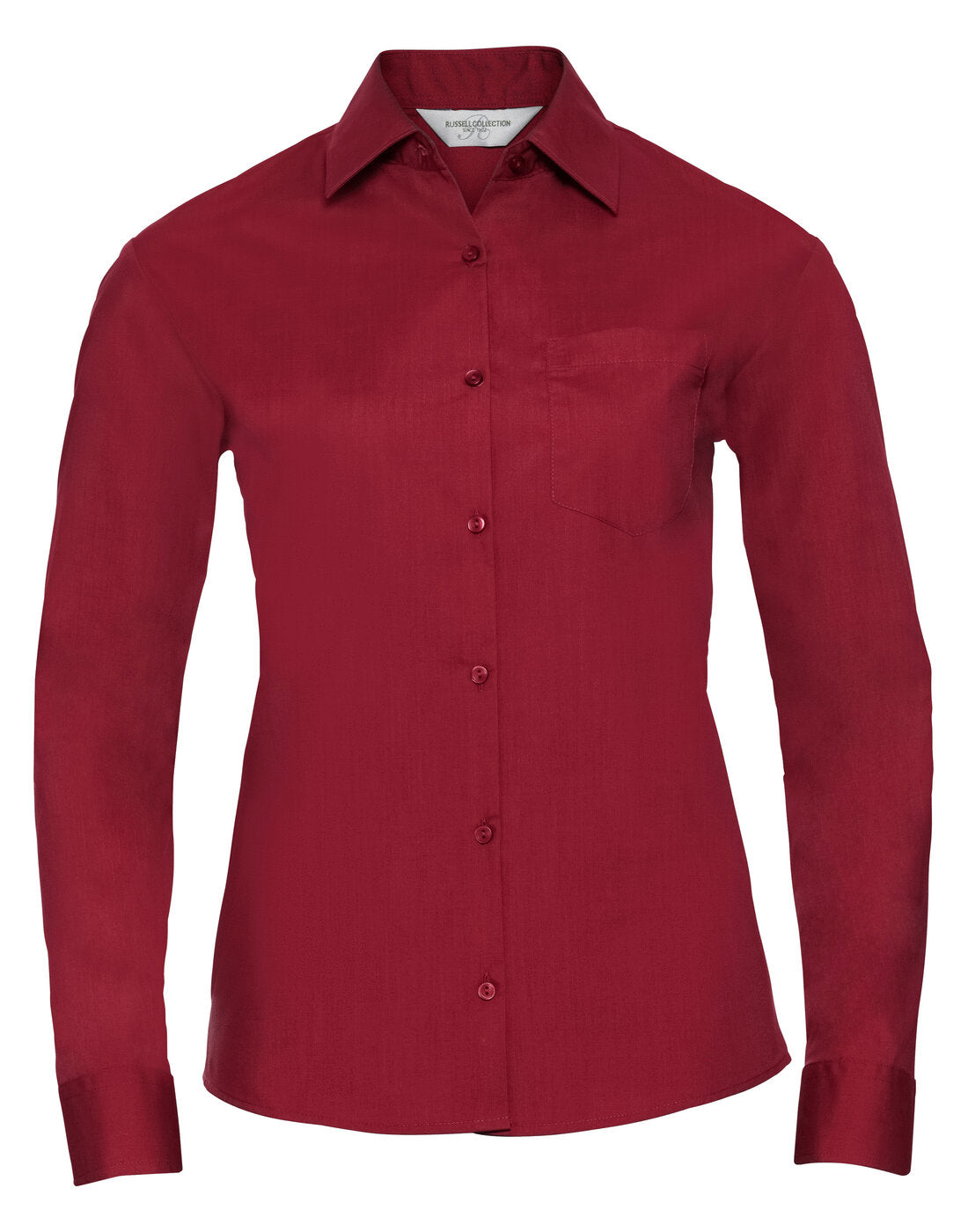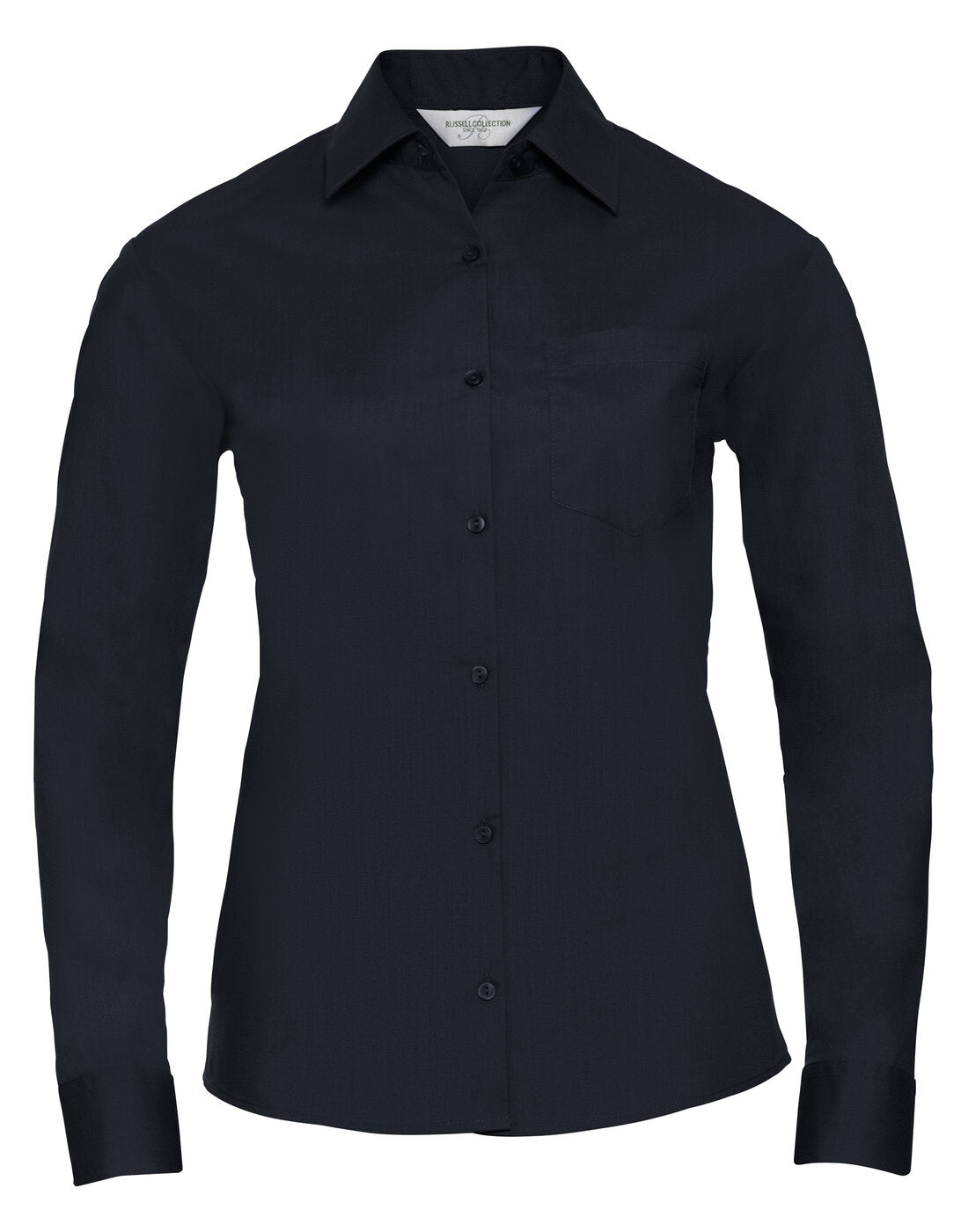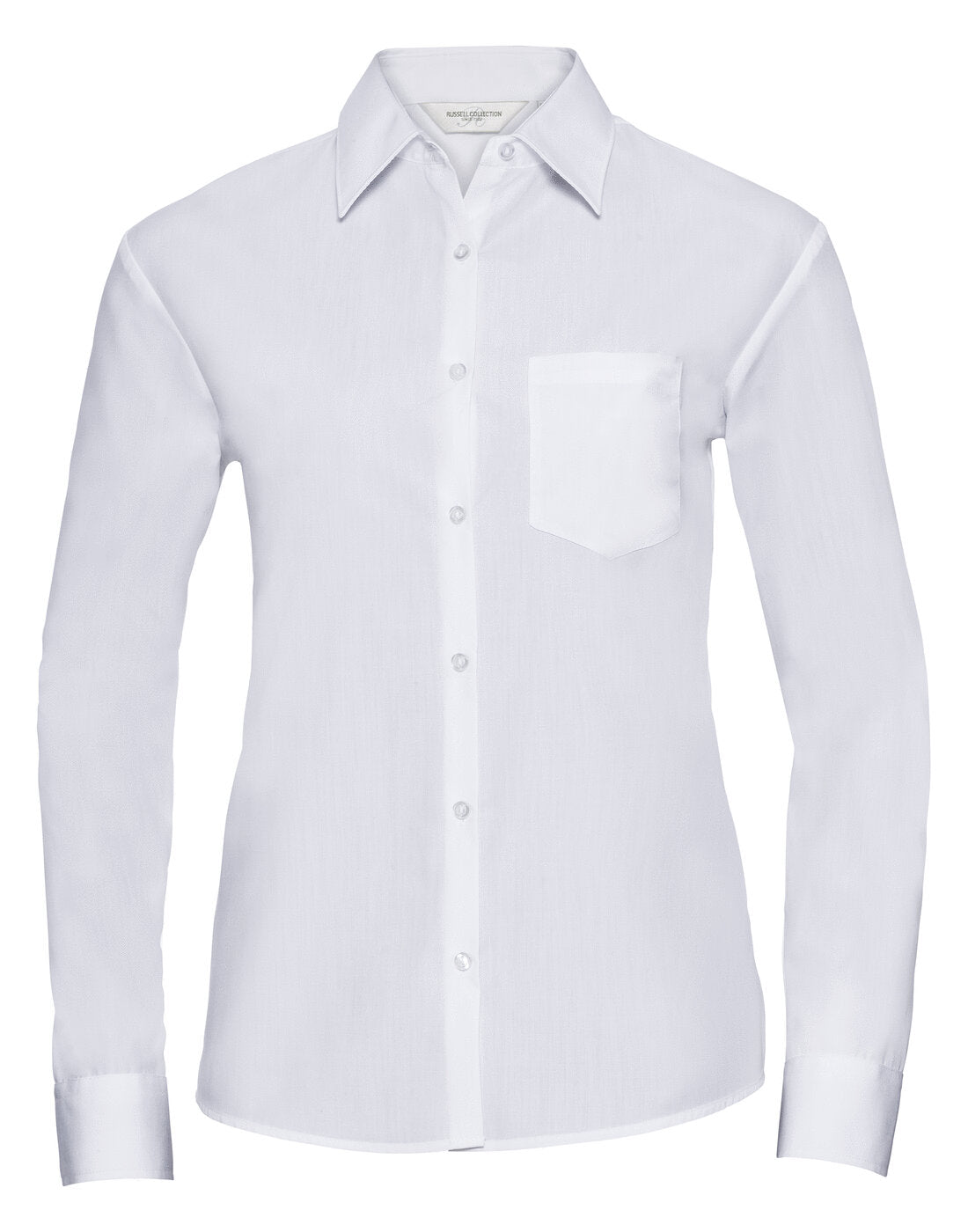 Description

Unveil Unmatched Grace with the Russell Ladies Long Sleeve Polycotton Poplin Shirt. This extraordinary shirt is not just a garment; it's a gateway to a world of timeless elegance and unparalleled style. From formal soirées to casual outings, this shirt effortlessly transforms your appearance, turning heads with its mesmerizing charm. 




Timeless Collar Refinement:

The Russell Ladies Long Sleeve Polycotton Poplin Shirt boasts a collar with timeless refinement, exuding sophistication and a touch of classic charm for an elegant look that transcends trends.




Versatile Utility Pocket:

Featuring a practical left chest pocket, this shirt combines versatility with utility, providing a functional yet stylish element to your ensemble, ensuring you have essential items at your fingertips.




Customizable Cuff Elegance:

The shirt's rounded two-button adjustable cuffs (934F) offer customizable elegance, allowing you to tailor the sleeve length to your preference, ensuring a polished and tailored appearance that suits any occasion.




Graceful Hemline Contour:

With a gracefully curved hemline, this shirt embraces a subtle and graceful contour, enhancing the overall allure of your outfit with a modern and feminine touch, making it a chic addition to your wardrobe.




Luxe Poplin Composition:

Meticulously crafted from a luxurious blend of 65% polyester and 35% cotton poplin, this shirt combines elegance with durability, ensuring a premium and comfortable garment for all occasions, making you feel confident and poised throughout the day.

 

Product Features:

Classic Collar

Left chest pocket

Rounded 2-button adjustable cuffs (934F)

Curved hem

 

Fabric Information:

65% Polyester; 35% Cotton Poplin

Weight: White 115gsm, Colours 110gsm

 

Washing instructions:

Suitable for 50C wash and tumble dry

 

Personalise this item:

Why not add your company logo to personalise this item with embroidery or print? All of our embroidery and print is carried out in-house, meaning we have complete control from concept to delivery. Simply upload your design and our team will be in touch with a design proof within 1 working day.
Data Sheet & Size Guide
Customisation & Pricing

Customising your order online has never been easier.

1. Choose the colour of your garment
2. Select the sizes you require
3. Press the 'add logo' button
4. Select whether you would like embroidery or printing (click here to view more information)
5. Select the positioning you would like your logo added to the garments.
6. Upload your logo or choose a text (we will always send a design proof first)
7. Add to cart & checkout

NOTE - If you are adding your logo to more than one item please select 'existing logo' during the customisation for the additional items. This will ensure you avoid paying the set up fee twice.

Embroidery Costs
Embroidery prices per item max stitch count 20,000 (ex. VAT)

£0-250 spend -  £3.50
£250+ spend (save 5%) - £3.33
£500+ spend (save 10%) - £2.97
£1,000+ spend (save 15%) - £2.80
£2,000+ spend (save 20%) - £2.80

Print Costs
Prices per print (ex. VAT)

£0-250 spend -  £3.00
£250+ spend (save 5%) - £2.85
£500+ spend (save 10%) - £2.70
£1,000+ spend (save 15%) - £2.55
£2,000+ spend (save 20%) - £2.40


Product Reviews
Delivery & Returns

Standard Delivery
We offer free tracked delivery on all orders over £150. We aim to deliver your goods within 6 working days of receiving your order.

Express Delivery
We offer an express 1-2 day delivery option on most brands with the exception of Leo Workwear, Regatta, Helly Hansen, and Mascot. Please note this option is not available for customised goods.

Customised Items
For customised items the current lead time is 10-14 working days from artwork approval. Please note a design proof will be sent for approval prior to production.

If you require a faster delivery please contact us and we will do our best to arrange.


Returns
Returns are accepted within 14 days of receiving your order. For orders over £500 a restocking fee may apply, please check with our sales team.

Please note we cannot accept returns on customised items unless they are faulty. For more information please see our Terms & Conditions.