Trusted Corporate Uniform Suppliers - UK
JRS Industrial Supplies are trusted corporate uniform suppliers in the UK. As official stockists for major PPE and workwear brands, our bulk & corporate uniform management service will ensure your staff are covered with quality protective workwear, whether it's hi-vis work clothing & PPE or corporate t-shirts with a company logo.

10% Off Your
First Order

Free Account Management
With Bulk Discounts

On-Site
Fitting Services

Free Express Delivery on
Orders Over £99

Fast Turnaround of just 7
Days on customised items

Hassle-free-14-day
returns policy

B2B portal ordering
systems available

Credit
Account
Corporate Clothing Suppliers & Uniform Management Service
The clothing worn by your employees plays a significant role in your company's brand image, which is why branded staff uniforms and corporate wear is essential for any business. Your business can put its best foot forward by ensuring your employees look professional and polished while on the job with custom uniforms from leading workwear brands.
JRS Industrial Supplies are trusted work uniform suppliers in Scotland specialising in personalised uniforms (printed or embroidered) and uniform management for corporate businesses across Scotland and the greater United Kingdom.
We can supply clients with branded uniforms that include the following garments:
• Hi-vis workwear (tops, bottoms, outerwear & waterproofs)
• Jackets, hoodies, fleeces and bodywarmers
• Shirts (short & long sleeves) and blouses
• Tops and t-shirts (regular & polo t-shirts)
• Outerwear (bib and brace, coveralls and rainsuits)
• Trousers, waterproof trousers and shorts
• Headwear (beanies, caps and hats)
Whether you need customised work uniforms made from sustainable fabrics or a reliable supplier of bulk branded workwear uniforms, we will go the extra mile to ensure you receive high-quality garments designed according to your specific requirements.
This is what your team can expect from our wholesale corporate workwear and uniform management service:
Complete PPE & Workwear Uniform Management Service
JRS Industrial Supplies provides an end to end service — from the initial design to the delivery of your bulk PPE and workwear supplies. Our uniform management services are the ideal solution for businesses needing consistency and reliability.
With a complete uniform management service and experienced team managing each account, our customers trust us to take care of all their uniform workwear needs.
With JRS Industrial Supplies as your uniform providers in the UK, you can focus on managing your business while we focus on ensuring your employees look professional with high quality personalised uniform supplies from leading workwear brands.
Get in touch with us today on 01698 534414 or at sales@jrsindustrial.co.uk to find out how our bulk and corporate clothing services can help you.
B2B Portal Ordering System for Larger Corporations
We can assist larger companies and organisations looking for reliable staff uniform suppliers in the UK by simplifying and streamlining the process of ordering custom staff uniforms online.
With our bespoke B2B portal ordering systems, you can easily order corporate work uniforms with your company branding online without the need for human input.
Ordering high quality personalised work clothing has never been easier than with JRS Industrial Supplies!
On-Site Fitting Services
Our on-site fitting service for work clothing is one of the main reasons why JRS Industrial Supplies is the preferred bulk workwear & uniform management company in Scotland.
This on-site uniform service means businesses in Scotland can ensure all new and existing staff members are kitted out in company branded uniforms that fit them perfectly.
As experienced company uniform suppliers, we understand the importance of well fitted work clothing and work hard to ensure your staff have personalised corporate uniforms that represent your brand and make them look and feel good while on the job.
Get in touch with the JRS Industrial Supplies team today to find out more about our products or on-site fitting service.
Credit Accounts with Branded Consignment Stocks
To make your ordering process as simple as possible, we offer an extensive free account management service with the option of credit accounts with branded consignment stocks and weekly top ups.
Please note: All credit accounts are subject to order history and a credit check by an independent provider.
Get in touch with our friendly team to find out more about how we simplify the ordering of corporate workwear in the UK.
In-House Embroidery and Print Service
We are wholesale workwear suppliers with a difference thanks to our in-house printing and embroidery service. With state of the art machinery and products from leading workwear brands such as Leo Workwear and Regatta, quality is guaranteed.
We manage the entire process of our branded workwear products, from concept design to delivery. Using powerful commercial machinery for our embroidered and printed garments, we can easily handle high volume orders and produce up to 500 personalised workwear items per day. Our Tajima embroidery machines can include 15 colours within one logo.
With JRS Industrial Supplies as your chosen work uniform company, your business can have a stylish custom work uniform that truly sets your employees apart from the rest.
Fast Turnaround
As experienced workwear providers, we understand the urgency behind our clients' orders. That's why we promise fast turnaround times on both our single garment orders and wholesale orders, including or excluding printing or embroidery.
We aim to deliver customised staff uniforms in Scotland within 7–10 working days and standard clothing within 7 days (depending on your location in the United Kingdom).
Whether you need custom workwear in wholesale quantities or unbranded staff uniforms, you can rely on our swift design and delivery processes for all your corporate uniforms in the UK.
From PPE masks to work clothing garments such as trousers and shirts, JRS Industrial Supplies has you covered.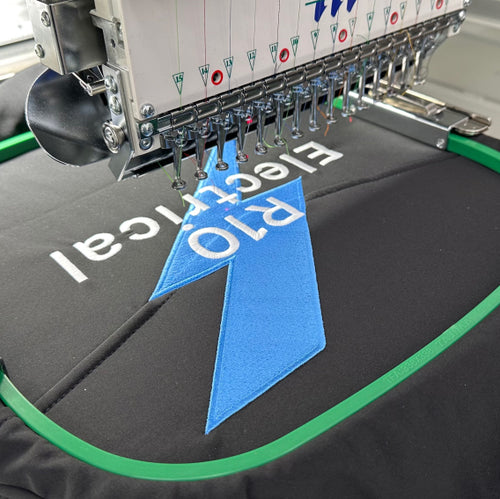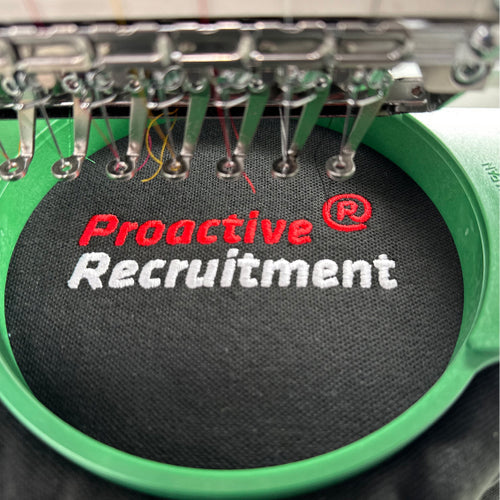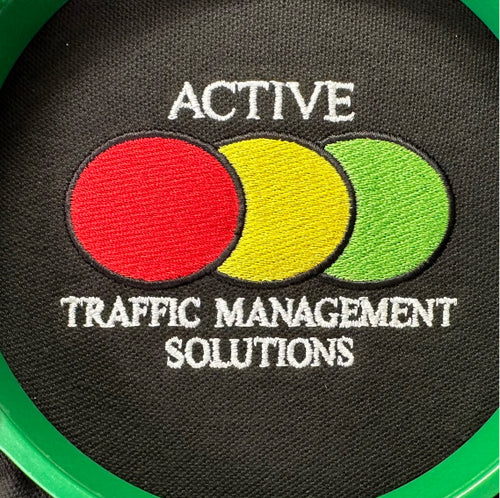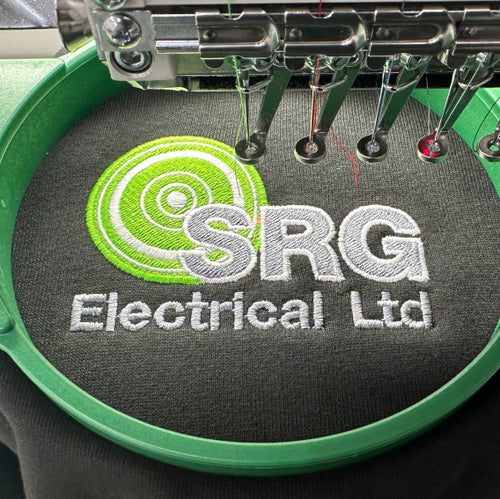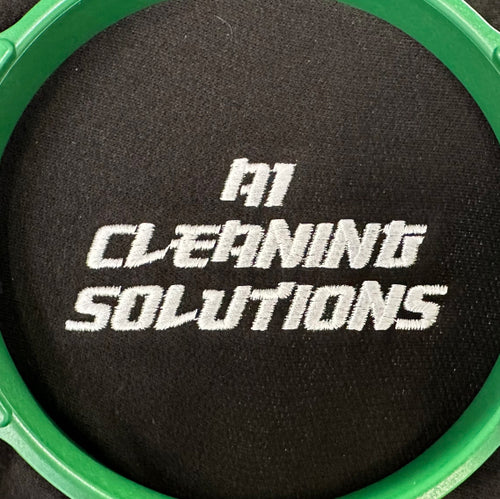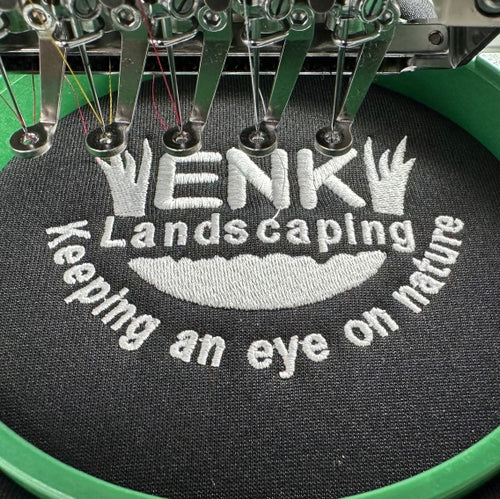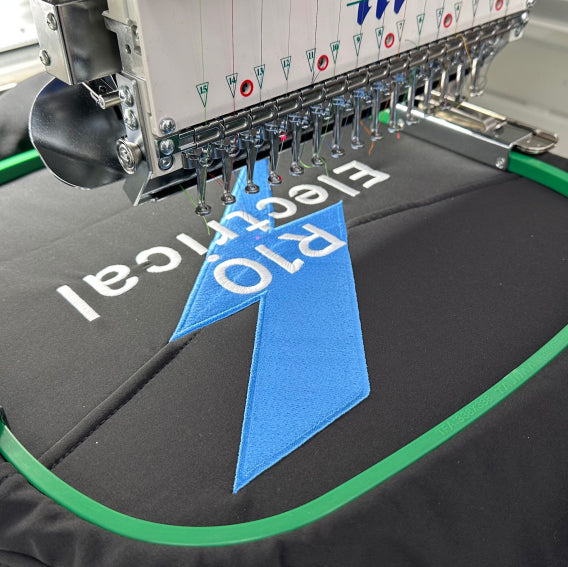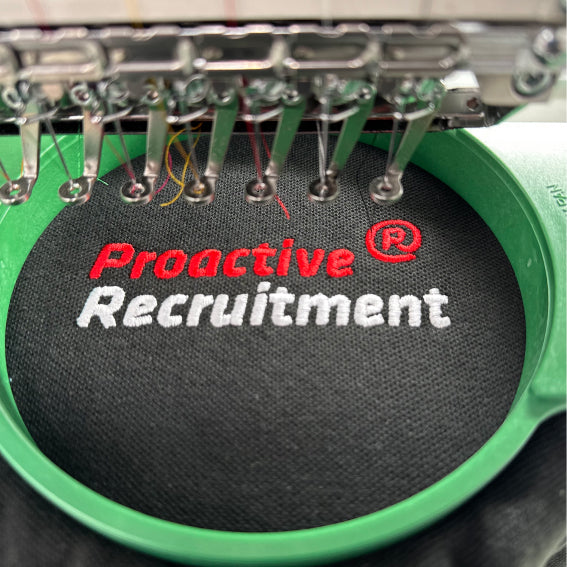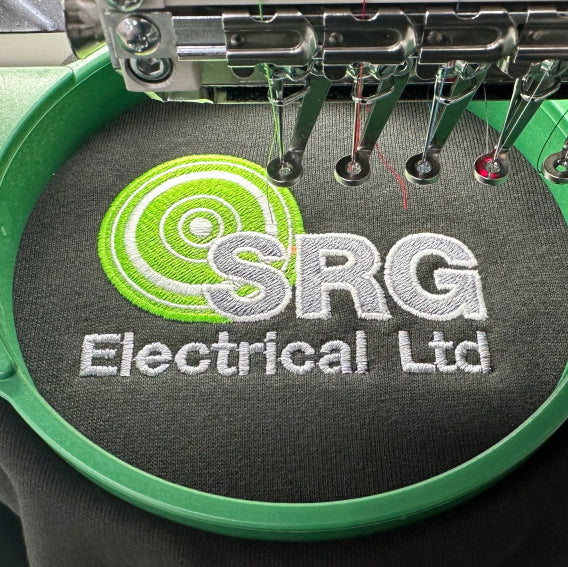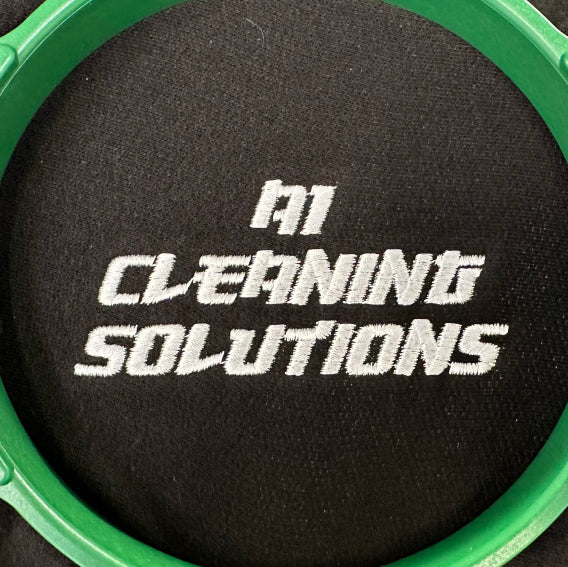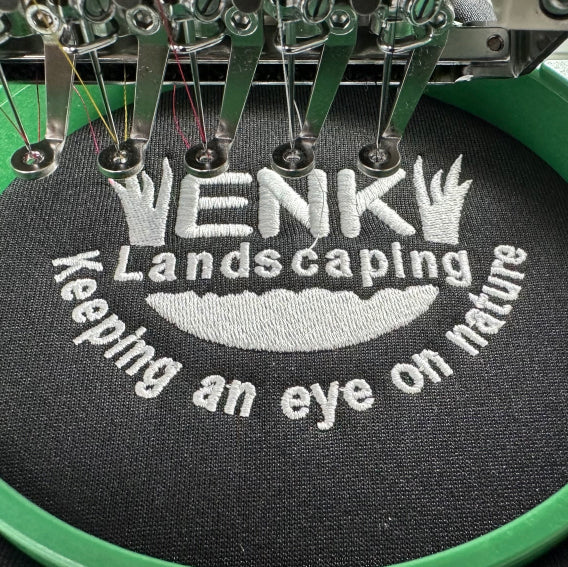 Why JRS Industrial Supplies?
JRS Industrial Supplies is a family owned PPE and workwear company that is dedicated to providing businesses in all industries with high-quality branded clothing and supplies. When it comes to corporate clothing companies, we have the technology and expertise to ensure you get only the highest quality work uniform embroidery or printing for your staff.
As one of the most capable and reliable custom workwear companies in Scotland, we strive for fast and efficient delivery of your work clothing along with value-added services and bulk discounts to ensure the best customer experience and long-term savings for your business.
With the right staff uniform, a company can grow in the right direction. And with the right corporate clothing suppliers, you can save time, effort and money in the process.
From hospitality staff uniforms and emergency services uniforms to every day company uniforms with a logo, JRS Industrial Supplies is a trusted personalised work uniform provider that can supply and manage all your bulk corporate wear uniforms and PPE supplies.
Protect your team and enhance your company's image with custom work clothing from JRS Industrial Supplies — your trusted work uniform & wholesale PPE suppliers.
Ordering & Delivery
You can order custom work uniforms online with our online customisation tool, which allows you to upload and fully customise your chosen garment with a logo or text — a simple process that is completely online to ensure that your new corporate clothing wear is just a click away.
To bulk buy workwear, fill in our online form to find out about discounts available for your purchase of workwear (wholesale), UK delivery options, and whether you qualify for discounts on bulk customisation as well.
You can also contact us via email with any other questions you have about our wholesale workwear in Scotland or call our sales team at 01698 534414.
When it comes to customised corporate workwear, we've got you covered. Choose JRS Industrial Supplies as your corporate uniform suppliers in the UK — Get in touch to find out more about our corporate workwear services.
Enquire today for 10% off your first order and get your personalised workwear in just 7 days!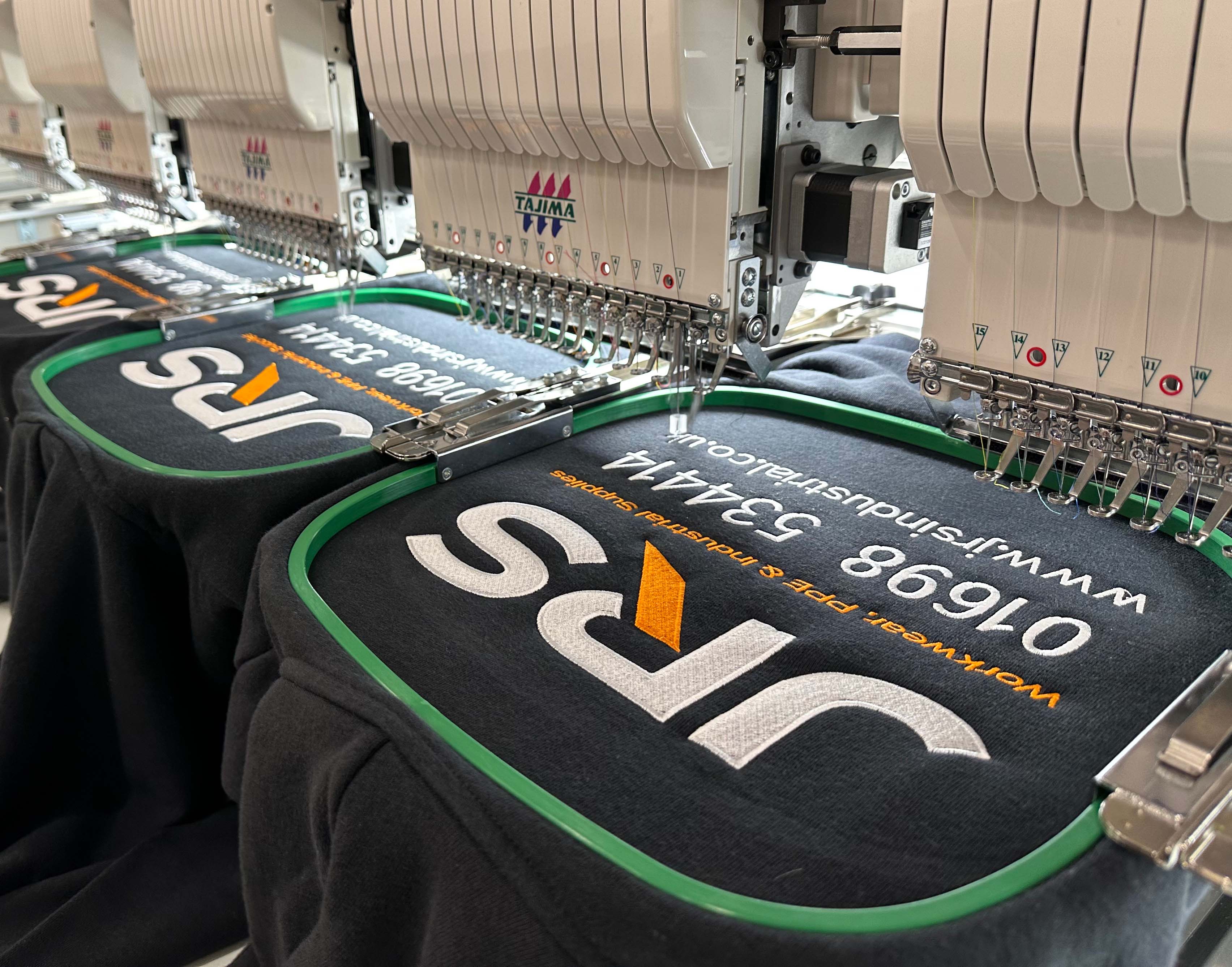 Brands We Work With